Todd Prentice Coleman
Electrical and Computer Engineering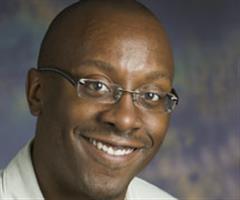 Adjunct Assistant Professor
118 Coordinated Science Lab MC 228
1308 W. Main St.
Urbana Illinois 61801
(217) 333-0880
Education
Ph.D., Electrical Engineering, MIT, Nov 2005
For more information
Research Statement
My research interests include network information theory. I am interested in developing theoretical limits of reliable communication, and in constructing robust architectures as well as practical encoding/decoding algorithms that achieve reliable performance near the theoretical boundaries. This applies to a variety of scenarios, including universal distributed data compression, wireless networks, and the communication of correlated information across networks.
My research interests also include computational neuroscience. I am interested in understanding, in a probabilistic sense, the following:
how neurons dynamically represent information about sensory signals in terms of their spiking activity

how to model dynamic representations between stimuli and neural spiking in a canonical way, with measures of accuracy that can be quantified statistically

how to develop new statistical signal processing algorithms for neural interfaces/prosthetics
Research Interests
Information Theory, Communications, Operations Research, Security & Information Forensics, Statistical Signal Processing, Computational Neuroscience
Research Areas
Stochastic systems and control
Honors
MIT Morris J. Levin Award for Best Masterworks Oral Thesis Presentation (2002)
State of Michigan Association of Governing Boards Award (2000)
Student Speaker, University of Michigan 77th Annual Honors Convocation (2000)
British Marshall Scholarship Finalist (2000)
Rhodes Scholarship Semi-Finalist (2000)
Harrison Award for Excellence in Location Estimation, MIT 6.432 (Stochastic Processes, Detection and Estimation) (2000)
National Science Foundation Graduate Research Fellowship (2000)
Public Service Honors
MIT Office of Minority Education Outstanding Tutor Service Award, 2001