Peter W. Sauer
Electrical and Computer Engineering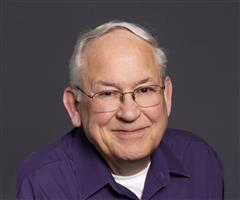 Professor
4046 ECE Building
306 North Wright Street
Urbana Illinois 61801
(217) 333-0394
Education
Ph.D., Electrical Engineering, Purdue University, December 1977
Biography
Pete Sauer obtained his BS in Electrical Engineering from the University of Missouri at Rolla in 1969. From 1969 to 1973, he was the electrical engineer on a design assistance team for the Tactical Air Command at Langley Air Force Base, Virginia, working on design and construction of airfield lighting and electrical distribution systems. He obtained the MS and Ph.D. degrees in Electrical Engineering from Purdue University in 1974 and 1977 respectively. He has been on the faculty at The University of Illinois at Urbana-Champaign since 1977 where he teaches courses and directs research on power systems and electric machines.
From August 1991 to August 1992 he served as the Program Director for Power Systems in the Electrical and Communication Systems Division of the National Science Foundation in Washington D.C. He is a cofounder of PowerWorld Corporation and served as Chairman of the Board of Directors from 1996-2001. He is a cofounder of the Power Systems Engineering Research Center (PSERC) and has served as the Illinois site director from 1996 to the present. He retired from the Air Force reserves as a Lt. Col. In 1998.
He has authored/coauthored over 200 technical papers and the book with M. A. Pai, "Power System Dynamics and Stability", published by Prentice-Hall in 1998. He is a registered Professional Engineer in Virginia and Illinois, a Fellow of the IEEE, and a member of the U.S. National Academy of Engineering. He is currently the Grainger Chair Professor of Electrical Engineering at Illinois.
Teaching Statement
Students are candles to be lighted, not bottles to be filled -- paraphrased from Plutarch.
Research Statement
Power systems: Multi-machine dynamic modeling and simulation; Dynamic Security Assessment (DSA), Available Transfer Capability (ATC); Technical challenges of restructuring issues.
Electric machinery: Dynamic modeling and simulation; advanced control methods; design and performance analysis.
Research Interests
Power System Stability
Power System Dynamic Modeling and Simulation
Electric Machinery Modeling, Analysis and Control
Research Areas
Dynamics and stability of power systems
Electrical machines and drive systems
Teaching Honors
IEEE Power Engineering Society Outstanding Power Engineering Educator Award, 1997
Outstanding Advisors List, College of Engineering, 1989,97,98,99,2001,02,03,04,06,07,09,10,12,13
Ranked excellent teacher by students in 1978,79,80,81,82,86,87,90,93,96,97,98,99,2000,2001,05,06,08,09,10,12,13
Outstanding Young College Educator, CU Jaycees, 1982
Research Honors
Alumni Achievement Award, University of Missouri-Rolla, 2006
Outstanding Electrical Engineer Award, Purdue University, 2004
Elected to the U.S. National Academy of Engineering, 2003
IEEE Power Engineering Society Prize Paper Award, 1999.
IEEE Power Engineering Society Power Engineering Education Committee Prize Paper Award, 1998 (with T. Overbye, C. Marzinzik, and G. Gross)
Grainger Chair Professorship, 1998 - present
Academy of Electrical Engineering, University of Missouri-Rolla, 1996
Honorary Professional Degree in Electrical Engineering, University of Missouri-Rolla, 1995
IEEE Fellow, 1993
Grainger Associate, 1982 - 1998
Public Service Honors
IEEE/PES/PEEC Distinguished Service Award, 2006
IEEE Third Millennium Medal, March, 2000.
National Science Foundation Engineering Directorate Cooperative Team Effort Award, 1993.
U.S. Air Force Meritorious Service Medal, 1993
U.S. Air Force commendation medal, 1973 and 1988