Donna Jean Brown
Electrical and Computer Engineering
Associate Professor Emerita
211 Coordinated Science Lab MC 228
1308 W. Main St.
Urbana Illinois 61801
(217) 244-0581
Primary Research Area
Software systems - Algorithms and computational complexity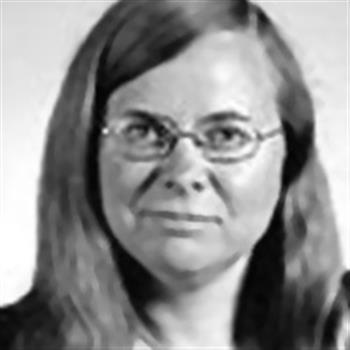 Profile
Education
PhD Computer Science Mass. Inst. of Technology 1978
For more information
Research Interests
Asynchronous learning technologies and environments; WWW-based education; VLSI placement and routing; parallel and distributed algorithms and architectures; analysis and design of algorithms, with a particular interest in approximation algorithms; graph theory.
Research Areas
Algorithms and computational complexity
Computer aided design
Distributed algorithms
Logic design and VLSI
Honors
Outstanding Young Woman of America, 1984
Teaching Honors
1999 Campus Award for Innovation in Undergraduate Instruction Using Educational Technologies
College of Engineering 1996 Advisor's List for advising excellence
College of Engineering 1993 Advisor's List for advising excellence
Research Honors
Outstanding Young Woman of America, 1984
Courses Taught